Can you use CBD for Endometriosis? This month is Endometriosis Awareness Month and also Mother's Day and with around 1.5 million women in the UK suffering with this chronic condition, we know many of them are looking for natural alternative remedies to assist them with managing their symptoms. But what is Endometriosis and can CBD help?
What is Endometriosis?
Endometriosis is a chronic condition that usually affects women between the ages of 25-40. It is caused by endometrial tissue forming in places other than the uterine lining which can lead to pain, cysts, fertility issues and scarring.

Endometriosis is often associated with pelvic or abdominal pain but can also cause significant pain elsewhere in the body and lead to other symptoms, including reduced fertility and fatigue. This is exacerbated by delays in diagnosis – on average it takes 7.5 years from the onset of symptoms for a woman to receive an Endometriosis diagnosis.
With so many challenges to getting diagnosed and receiving treatment, it is no wonder that women are increasingly looking towards plant-based remedies to try!
Conventional endometriosis-related pain treatment involves pain killers and/or hormonal treatment, with surgery as an option for more severe cases.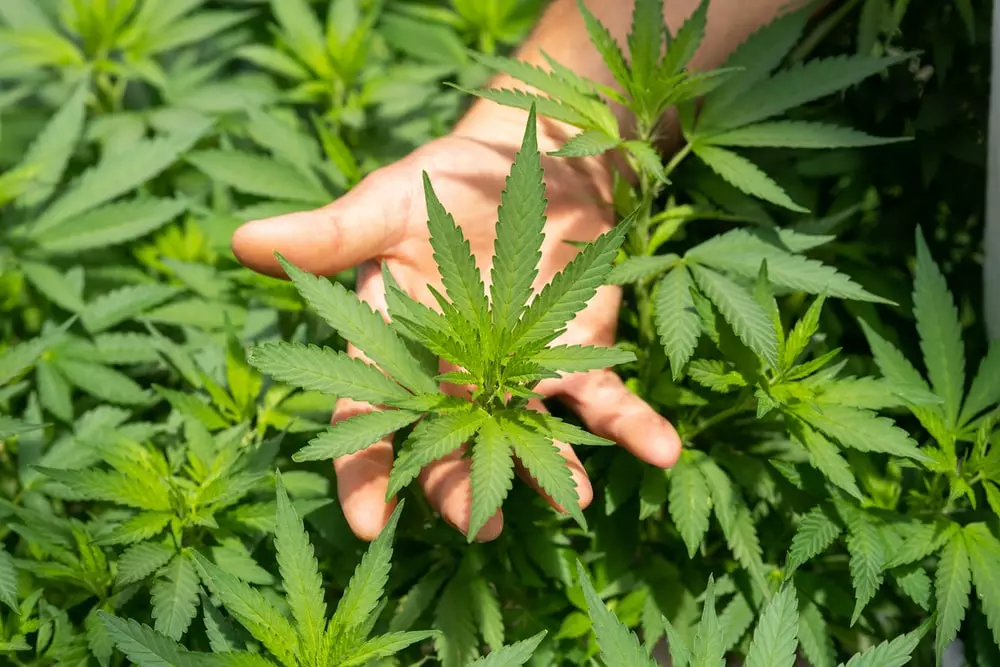 Can CBD help with Endometriosis?
More studies need to be conducted before we have a firm answer on this but the information we do have is encouraging. This is because, up until recent years there were heavy restrictions on research on Cannabis derived compounds, CBD was only taken off the WADA prohibited substances list in 2018. Studies have started to return results, for example it turns out that molecules like CBD could stop endometriotic cells from migrating (by blocking the activation of GPR18 receptors). Stopping endometriotic cells from migrating is crucial to prevention as the cells migrating to the wrong areas of the body and growing is what causes the painful endometriosis symptoms.
Secondly, the use of CBD, THC and possibly other cannabinoids could help treat the pain related to endometriosis, but given the role the ECS has in the uterus there needs to be more in-depth research in order to realise the factual role CBD plays in endometriosis (if any). Fortunately there are two clinical trials currently taking place, researching just that.
The first is an open label phase II trial, studying an 1:1 ratio of THC and CBD administered to endometriosis patients and the second is a phase III double blind placebo study, where patients will receive norethindrone acetate, a type of hormonal treatment, along with 10 or 20mg of CBD for the management of endometriosis pain. We eagerly await the results of these trials for more information.
While clinical studies on CBD and endometriosis are limited, some people say it helps with symptoms. It's important to clarify that CBD isn't a cure for endometriosis. As scientists still do not know the cause of Endometriosis, there is no cure. However, CBD could help manage some symptoms associated with the condition, including pain and cramping.
Other treatments include: dietary changes, traditional analgesics, and the use of heat such as a TENS machine, heat pads or hot water bottles.
Whichever you choose, CBD can provide a natural, non-addictive supplement to any of the above measures, although it's always wise to seek medical advice before embarking on any new treatment. To see our range of CBD products, click here.