CBD Community Support Group
This is our link to the CBD Support Group by Hemp Well! It is a safe and inclusive space where individuals can come together to find support, share experiences, and explore the world of CBD for wellness.
Whether you're new to CBD or a seasoned user, this group is dedicated to providing a supportive community where you can ask questions, gain knowledge, and connect with like-minded individuals on your wellness journey. Our empathetic and knowledgeable members, along with the expertise of Hemp Well, are here to guide you, empower you, and help you make informed decisions about CBD for your well-being. Join us and discover the power of community support and the potential of CBD in enhancing your overall wellness.
What's happening in the CBD support group?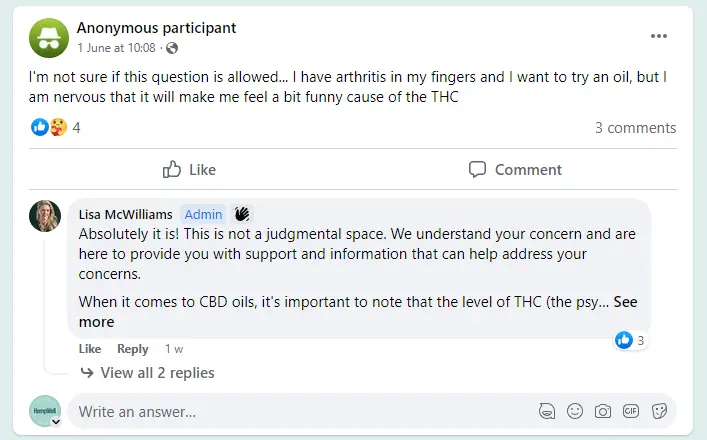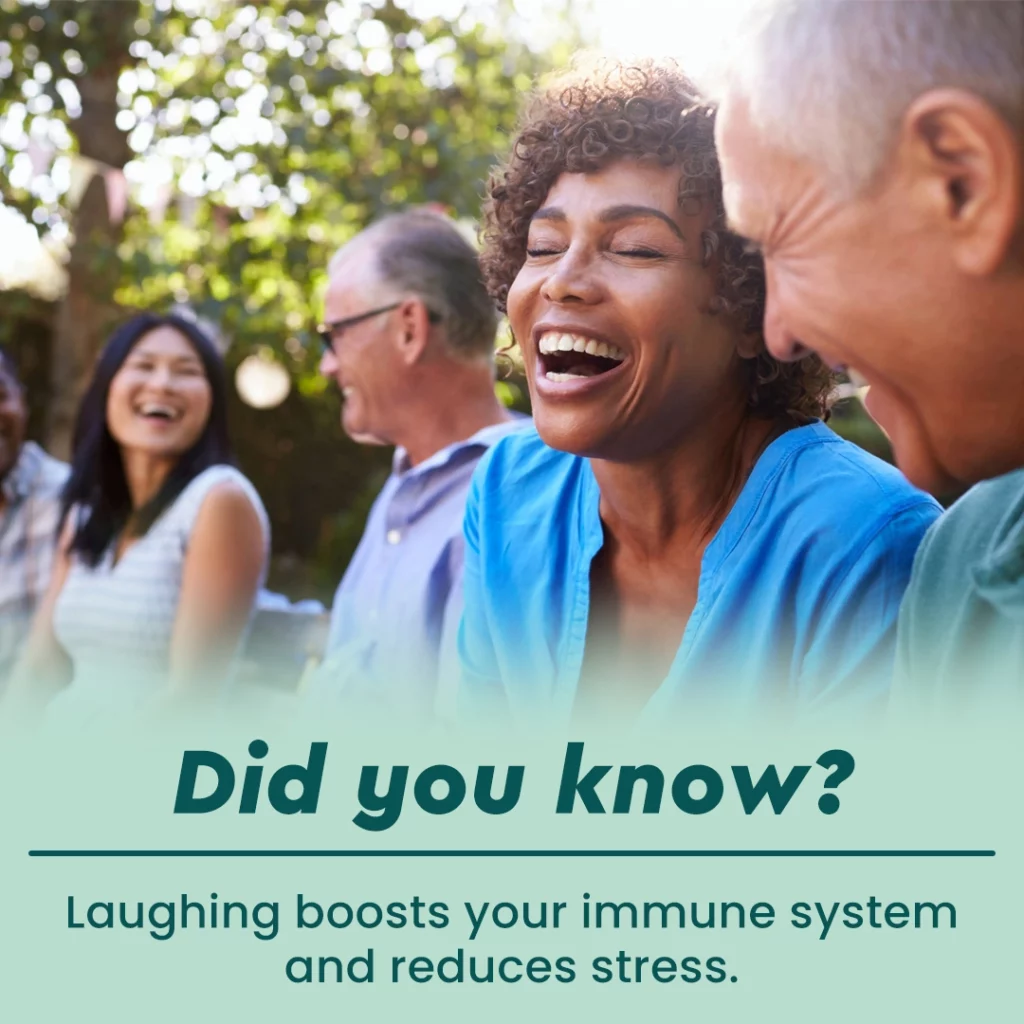 Ask questions, receive support and embark of a journey of wellness together with the CBD Community Support Group.
How to access and join the Facebook CBD Support Group by Hemp Well:
1. Open your smartphone's camera app.
2. Point the camera at the QR code provided.
3. A notification will appear on your screen, prompting you to open a link. Tap on the notification.
4. This will take you directly to the Hemp Well Facebook CBD Support Group.
5. If you don't receive a notification, open your smartphone's web browser (e.g., Safari, Chrome) and type in the following URL: https://www.facebook.com/groups/cbdsupportbyhempwell/.
6. Once you're on the Facebook group page, click the "Join Group" button.
7. You may be asked a few questions to ensure you're a genuine member seeking support and information. Answer the questions and click "Submit."
8. Wait for approval: The group administrators will review your request to join and grant access as soon as possible.
9. Once approved, you'll have full access to the group, its posts, discussions, and resources.
10. Feel free to introduce yourself, share your experiences, ask questions, and engage with other members of the Hemp Well community.
Remember, the Facebook CBD Support Group by Hemp Well is a place for open dialogue, support, and learning. Please adhere to the group's guidelines, respect others' privacy, and be kind and empathetic in your interactions. If you have any further questions or encounter any difficulties, don't hesitate to ask our store staff or reach out to Hemp Well's customer support.
We're excited to welcome you to the Hemp Well family and look forward to connecting with you in the Facebook CBD Support Group!